Wendy Grant
Biography
Wendy Grant has had an extremely varied career, including engineering (she was the only girl in the class in college), teaching, parenting a large family, working with animals, and managing a family business. She has been creating stories since she was a child and won first prize in a competition for the radio when she was nine years old. Her first book, Going Back (a biography), was published in 1991.
To date she has had 13 books published - mainly self-help, with four available in twelve different languages. A number of her short stories and articles for adults have appeared in various magazines. She has appeared on television and radio and her aim now is to focus on writing fiction for adults and children.
Books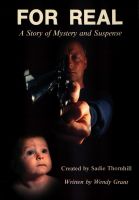 For Real
by

Wendy Grant
When Neal and Ruth Gilbert stumble upon a man dying from a knife wound in an isolated cottage on Dartmoor, their first thought is to get help, but then they hear strange sounds coming from another room. When the life of Inspector Tern's wife is threatened, he is prompted to take an unofficial trip to South Africa to try to solve the mystery surrounding the diamonds found on Dartmoor.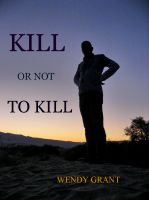 Kill or not to Kill
by

Wendy Grant
To escape his boring job Chris Fawcett decides to become a private detective. This leads him into helping secretly remove gold bullion from England to an uninhabited island. He is given a new identity and discovers that he has a half-brother. Together they try and resolve the mystery surrounding the gold. Chris's search for the truth results in their battling life threatening situations.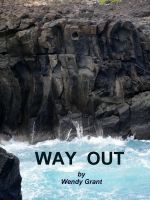 Way Out
by

Wendy Grant
After the death of her husband, Gina buys a house in Tenerife, but mysterious happenings prompt her to investigate sounds coming from a cave. She realises something very strange is going on when scenes visualized in her mind begin to turn into reality. With no idea what this is all about, Gina seeks the help of Matt, a friend of her late husband. They discover a conspiracy that they have to stop!
Wendy Grant's tag cloud