Philomena Green
Philomena Green grew up in rural Ireland. She studied in England, where she received a nursing degree before coming to the US. Since retiring from nursing she has written three novels, several short stories, and many essays and poems. In 2002 she published her first novel, YELLOW ROSES AT CHRISTMAS, for which she was a Fresh Voices award
finalist. (Available on Amazon.com). Her other passions include writing poems and tall tales for her grandchildren, traveling, music, golf, hiking, and volunteering. She lives in Tucson, Arizona with her husband, Jan.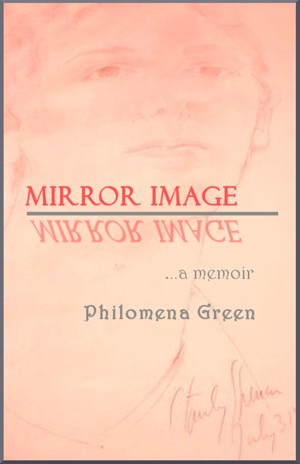 Mirror Image
by

Philomena Green
When the silence of my childhood was let out in the sun everything exploded around me and I was propelled back to the bastard child living in poverty stricken rural Ireland during and after WWII.