Wendy Oleston
Biography
Author Wendy Oleston has had a very interesting life! Now married to Ryan and living in Wisconsin with their two children, Brett and Caroline, she is a very proud recovering alcoholic who owes everything to her faith in God. Wendy is very creative and uses her own experiences in life to write her books so they are laced with her own struggles and victories. She writes Christian fiction but in a real-world sense, including real-life issues while maintaining a Christian backbone. Yes, her writing includes some language and sex, but that is the reality of the world. Her goal is to entertain while infusing the love of Christ. She desires to get her readers thinking, laughing, crying and thinking some more! She has a knack for creating likeable characters with a real-feel which tend to stay in the reader's mind long after they have finished her books. She hopes to continue writing books which will insight a delightful exclamation of "I've never read anything like that before!"
Where to find Wendy Oleston online
Books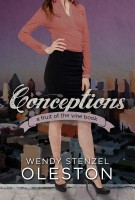 Conceptions
by

Wendy Oleston
Sex is fun. Everyone is doing it, right? The church says to wait, but why? Parents say that you might get pregnant and then you'll be in trouble. So, what happens when the truth of an unplanned pregnancy enters the life of a young woman due to premarital sex? The answer is . . . a lot. Take a journey with three young women who are forced to face the reality of a pregnancy they didn't plan.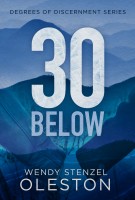 30 Below
by

Wendy Oleston
Follow Faith and Lucas for 100 days from the time they meet and watch as they struggle with their attraction and what to do with it. Watch two completely different scenarios unfold, and see the contrast and ramifications of their decisions.
Wendy Oleston's tag cloud