Werner Lind
Biography
Werner A. Lind was born in Minneapolis, but raised in eastern Iowa. A graduate of Clinton (Iowa) Community College and of Bethel College in Kansas, he also holds master's degrees from Eastern Mennonite Univ. and from Indiana State Univ. Formerly a college teacher and public librarian, he and his wife now live in Bluefield, VA, where he has been a librarian at Bluefield College since 1992. He's the author of the novel Lifeblood (available from World Castle Publishing); his short fiction, book reviews and articles have been published in various periodicals, and he has twice won prizes for his work in fiction.
Books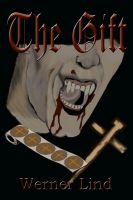 The Gift
by

Werner Lind
Price:
$0.99 USD.
Words: 3,250.
Language: English.
Published: November 27, 2012
. Categories:
Fiction
»
Horror
»
Undead
On the mean streets of an urban jungle, winos and the homeless face human predators galore --but a much more dangerous one is the well-dressed, courtly gentleman who happens to be a vampire.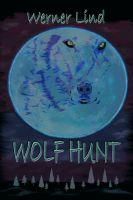 Wolf Hunt
by

Werner Lind
Price:
$0.99 USD.
Words: 2,900.
Language: English.
Published: November 9, 2012
. Categories:
Fiction
»
Horror
»
Occult
(5.00)
Jake Hammond likes killing things, and with wolves being reintroduced in his area, he sees them as good potential victims. But as quiet, reclusive Kevin warns him, hunting wolves may be a bad idea --especially when the moon is full....
Werner Lind's tag cloud
Smashwords book reviews by Werner Lind
The Strong One on Sep. 22, 2015

Full disclosure at the outset: I accepted the author's offer of a free review copy, with the warning that I might not like the book, since explicit sex and bad language are negative factors for me. He assured me that here, those factors weren't gratuitous; so I took a chance. My rating indicates that I wasn't disappointed! (There was, of course, no quid pro quo for a favorable review.) Readers should be warned at the outset that this novel has graphic sexual content and a lot of bad language. This will be off-putting and disgusting to many readers, me included. When we meet our heroine here (and yes, that's ultimately exactly what she is!) she's a young woman with no sense of self-worth, no command of her own destiny, and an approach to sex that's empty and self-defeating on several levels. ("Unhealthy" is her own word.) She's the product of a home life that no kid deserves (but lots of real-life kids get), a former stripper, and the live-in girlfriend of a scumbag who's using her --unwittingly-- to make porn videos. When she discovers what he's really up to, she's propelled into a dangerous escape and a journey that will change her life --if she survives to have one. We get a graphic exposure here to what porn videos are like, and read about a couple of other explicit sex scenes. Brianna's speaking style, and that of her thug adversaries, is as potty-mouthed as their backgrounds would lead you to expect; and when she's feeling defensive about her lifestyle, she spouts a "people are animals" philosophy of sex that's not the same as mine. But it's important to note that at her deepest core, she realizes that her life is a mess and that her attitudes are self-loathing and self-destructive. The ugly milieu we're plunged into here isn't a nice place to visit (though a lot of women have to live there every day). But the author's intent isn't to plunge us there and leave us, but to invite us to follow Brianna's beginning of a journey towards growth and freedom. (And like any journey, it starts with first steps, and isn't made in a day.) Even though I didn't relish the sexual explicitness and bad language the author felt he had to include to make his tale honestly authentic, I gave this work five stars because I appreciated the evocation of this character and the way he caused her to grow believably in the course of the book. That's a literary vision I can get behind! Wittlinger writes with a high degree of craftsmanship, and not just for a first novelist. Main characters Brianna and Brandon here are both fully developed, round and dynamic figures who could be real people, whom you come to care about and like despite their faults and bad choices. (My emotional engagement with both of them was pretty strong.) Violent action doesn't occupy relatively much of the text. For most of the novel, the stress is on character development and human relationships; I consider this a plus. But the suspense of impending mortal danger is always there; and even though the plot is tight and basically linear, the author is able to heighten suspense by using cliffhanger chapter divisions and strategic point-of-view shifts. When violent action comes, it's gripping, bloody, and nail-biting. (At the book's outset, Brianna's never held a gun. Before it's done, she's going to learn more than how to hold one; and becoming able to stand up and defend herself physically is a very important part of her growth.) The level of description and detail for people and places is just right; there's some adroit use of symbolism; and having been there, I can say that the western Pennsylvania Appalachian setting is evoked very nicely. There are some typos and minor editorial issues here; like many self-publishing authors, Wittlinger initially tried to do his own proofreading, which typically has mixed results. He asked me to proofread for him as I read, which I did, and he plans to correct the errors in a later second edition. But meanwhile, they didn't interfere with my enjoyment of the book, nor my ability to read it quickly and easily.

Hildie at the Ghost Shore on Feb. 17, 2016
(no rating)
This short e-story, written by one of my Goodreads friends, is one I picked up when it was offered for free. Originally, I'd proposed to review it a few days ago. But the review proved challenging to write; it's a tale with a great deal of ambiguity and many unanswered questions. Eventually, I read it a second time, with the benefit of some gracious explanation by the author as to the underlying premise. It definitely deserves a review, but I ultimately decided not to rate it. (Frankly, I often question the desirability of attaching "ratings" to reviews; I reviewed books for serious journals, and read reviews in the same venues, for many years without ever encountering the practice or feeling any need for it.) Our setting here is a village on the North Sea coast of Flanders (the titular "ghost shore") in what is probably the 19th century --no date is specified, but the material culture and social conditions have that feel. Title character Hildie is an aged woman who weaves fine lace; but she's also a widely known reader of runes, inscribed on smooth stones for purposes of divination, a practice handed down from the Vikings, as is the folk veneration of Odin. (According to Wikipedia, the latter actually did survive, in the parts of Europe settled by the Germanic/Scandinavian peoples, into the 19th century.) In this story, she's visited early on by a seafaring man who wants her to read the runes for him. This will be, to put it mildly, a very unconventional consultation, which builds up to an extremely surprising ending. The story is difficult to discuss without spoilers. Cappa's prose here is beautiful, appealing wonderfully to the senses; considered strictly in terms of style, she writes with a grace and felicity pretty much unequaled among other contemporary writers since Tanith Lee's untimely death. Here she also draws on a serious background of Viking mythology, with references to Odin's hanging on the world-tree Yggdrasil for 9 days (derived from the Old Norse poen "Havamni," or "Sayings of the High One" --it doesn't specify Yggdrasil as the tree, but scholars agree that's what is meant), his eight-legged steed Sleipnir, the malevolence of Loki, Odin's association with rune-craft. (Some references, like the idea of the Ship of the Dead and Odin's role as psychopomp, are new to me, but that's because I'm not as erudite in the lore as the author clearly is.) Indeed, the world view of the story seems more cast in terms of Viking myth, conceived as real, than in Christian terms, though there's some Christian terminology too.) A quibble that could be made is that the ending --and no spoilers here!- depends on a deus ex machina (literally); but not all readers may take it that way. It's also been plausibly suggested that the story is better appreciated if it's just experienced on its own terms, letting oneself go with the flow of the narrative and language, rather than made to stand detailed analysis. This is also a really fast read (observing all of the classical unities); i read it easily in a single sitting, and was surprised that it went by so quickly. However, the e-book also contains a short bonus story, "Abasteron House," a prequel to the author's novel Night Sea Journey, and intended to whet reader's appetites for the latter. (Mine is officially whetted! :-) ) That book, in fact, will be my next read. For readers completely new to Cappa's short fiction, this may not be the optimum place to start. My own suggestion would be to start with either "Beyond Castle Frankenstein" or "Between the Darkness and the Dawn, and work up to this one. But for readers who want to give this tale a try, I can verify that as of last night, it was still free on Smashwords!