Westley Stark
Westley was born in Lancaster and raised on the site of a Spanish ranch and vineyard belonging to the Cordova family. He brought up his own family in the small town of Lincoln. He currently resides in the Sierra foothills near Sacramento, California, with his wife, two dogs, and a few children constantly coming and going.

Having been trained from his youth by two school teachers (his mother teaching English and his father teaching music), his education took him far and wide. Initially completing a series of degrees in computers and electronics, he later returned to the same university where his mother had taught to work towards a teaching position himself.

On the way to his goal he discovered that more than just his children wanted to hear the stories in his head, and so entered into a writing career, joining with other writers in his area, helping them as they helped him. Beginning with the bedtime tales he had told his children, he put figurative pen to paper and wrote. Never suffering from writer's block, when he got stuck, he merely asked any one of his children what came next then continued on from there. Keeping up with his children and their changing outlook on life, he pieced together the various narratives, as they remembered them, resulting in a rather disjointed fabrication.

When he decided that he needed to address a wider audience, he undertook to tell his own tale, with only occasional help from his children, thus Ex Terra Expeditions was born, incorporating many experiences and desires from his own youth.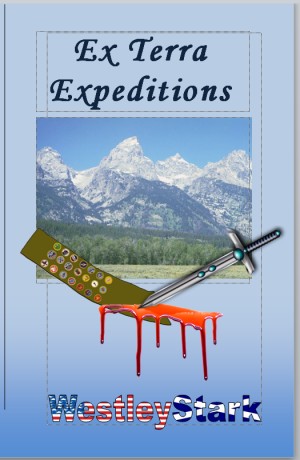 Ex Terra Expeditions
by

Westley Stark
One last great adventure – that's all they wanted...but when Ben and his old scouting buddies take advantage of some cast off military technology, a device, of possible alien origin, instantly transports them to a world where not only are their rules of social conduct challenged but also their assumptions about reality itself.