Lt.(jg) Bill Starr USNR
A violin student at the Eastman School of Music when the Japanese attacked Pearl Harbor, Starr joined the US Naval Reserve Officer training program, and served on the LCS 36 in the battles of Iwo Jima and Okinawa, where his ship was struck by a kamikaze. At the end of the war, the ship served as a pure-water delivery ship at Shanghai, and as a 'detonator' ship in a mine-sweeping operation off Formosa. He was captain of the LCS 36 for eight months, and captain of the LCI 192 for its decommissioning. After discharge, he returned to Eastman for graduate study in music, and taught at the U. of Tennessee for thirty years, and the U. of Colorado for twenty. A prolific writer of college texts, he became fascinated by the Suzuki Method of teaching violin to small children. He went with his wife Constance, a pianist, and eight children to Japan for a year to observe Suzuki. They returned to become world leaders in the Suzuki Movement, teaching children and teachers throughout the U.S. and in Europe, Australia, South America, and Asia. Suzuki appointed Starr the first chairman of the board of the International Suzuki Association.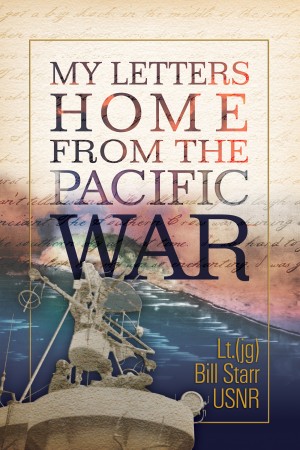 My Letters Home from the Pacific War
by

Lt.(jg) Bill Starr USNR
These letters cover a great variety of war-time experiences, from terrifying near-death experiences on the beaches of Iwo Jima, and a kamikaze crash into the ship, to accounts of incredible adventures at Ie Shima, Osaka, Wakayama, Formosa and Shanghai.