Willow May Jennings
Biography
Willow May Jennings was born in a family of five older brothers in a small town in LA, that's Lower Alabama. Willow May was declared legally blind in 1989. She was totally blind when she published her first book. She takes a quote from Tennessee Williams,"I rely on the kindness of others" to get my manuscript published. Currently, Willow May resides in Augusta, Georgia.
Where to find Willow May Jennings online
Books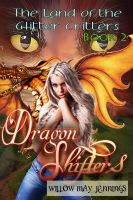 Dragon Shifters
by

Willow May Jennings
Book two from The Land of Glitter Critters picks up from book one Catmando. The children of Neil and his wives are kidnapped by a vengeful rival of Sophie Kate from the bad old days. The kidnapping is only an integral part of a big mesh of the white slave trade. The children forged new friendships that help each other survive the slavers, while discovering that there be Dragons here!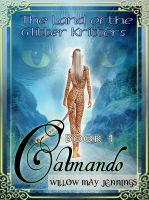 Catmando
by

Willow May Jennings
A romantic fantasy about a blind social worker who struggles to help those less fortunate when he is drawn into a new world where his skills are needed to save a community from a bank robbing biker gang, but more important, he must save the people of Caterpillar from certain extinction. This story explores the freedoms of body and soul once released from the physical limitations.
Willow May Jennings' tag cloud