John Quinn Olson
Biography
John Olson has been a flier since 1981 and has been traveling to Mexico and points south for flying thrills on a yearly basis ever since. He lives at Amigos del Cielo airfield in Rodeo, NM, where he is a certified flight instructor who has taught nearly a hundred people to fly trikes. He is an award-winning ultralight journalist whose most important mission in life is to inspire others to get out there and… FLY!
Where to find John Quinn Olson online
Videos
Thrill Of Flight
Flying my trike on the beach at Bahia Matanchen, Nayarit Mexico
Flexwing Thrillogy
You're watching a few moments of Ole's life in flight since 1981 & still continues extensively in pursuit of it. Check out his website at www.talesfromthewildblueyonder.com and his exciting stories for a preview. Smashwords offers many formats to download Ole's Tales and if you still enjoy reading the old fashion way directly out of a book, please goto www.talesfromthewildblueyonder.com to order Ole's Thrillogy!! Thanks for stopping bye!! See you in the skies!!
Books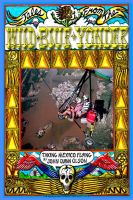 Tales From The Wild Blue Yonder *Taking Mexico Flying*
by

John Quinn Olson
(5.00 from 1 review)
Take a flying safari to Old Mexico. Come along on a wild ride and never even leave your arm chair. Sky out with a wild cast of characters. Find out what flying's really all about!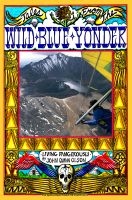 Tales From The Wild Blue Yonder *Living Dangerously*
by

John Quinn Olson
Welcome to the adventures and misadventures from a quarter century of hang gliding and travel. Huck yourself off cliffs, soar into the Wild Blue, and land where no human has landed before, all from the comfort and safety of your easy chair. Visit exotic lands and foreign skies, experience the thrill of foot-launched human flight and never even risk your neck.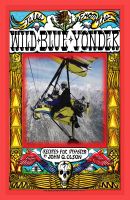 Tales From The Wild Blue Yonder *Recipes For Disaster*
by

John Quinn Olson
Welcome to the wild adventures and misadventures from thirty years of flying, much of it in Mexico, Guatemala and other far-flung places. Adult language and situations, recommended for college-age and above readers. No parasailing at all in this book-this is HANG GLIDING. Lots of FLYING! Like a BIRD! WITH the birds!
John Quinn Olson's tag cloud