Jillian Dzieciol
Biography
Hi, my name is Jillian Dzieciol. Since you came to my profile page I am guessing that you would like to know more about me, so here are a few things about me. I have a younger sister who is going to help me out with another one of books, it is a cook book that has healthy tasty recipes that taste better than candy. Eat delicious things and be the super model or great looking athlete that you always have wanted to be. I am in high school. I love to bake and cook, and I always make my family's birthday cakes homemade, that is why i am going to publish a cook book on this website some time this summer. I love to play sports and watch sports! I have an awesome mom and dad and they have always encouraged me to keep on writing. I also have awesome teachers who are helping me work on this book, without them it would never be possible. I think that it's good for teens to write books for other teens to read because teens obviously know what teens like to read. By the way I am going to have a book coming out on this website as an ebook and it is called " The Wonderwood Sisters Mysteries: The Mystery of the Killer Secret Admirer" it will be published on this website May 5 2014. So keep watch for it, and always remember, every sale counts. If you have any questions please email me at jilliandzieciol@att.net thanks for everything that you do readers, none of this would be possible with out any one of you. So thank you.
Smashwords Interview
Books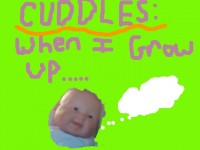 When I Grow Up.....
by

Jillian Dzieciol
Hi, this is Cuddles here. I am a 3 year old girl baby doll and oh boy have I got stories to tell you. This is the first book in my own sequel series to the "Cuddles and Peppy" series also written by Jillian Dzieciol. Have you ever thought about what you may want to be when you grow up? I always do, and this is a book about me and the things that I may want to be when I grow up. *There is a bonus.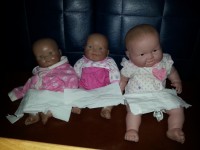 Cuddles and Peppy: Forever Friends
by

Jillian Dzieciol
Hi, my name is Cuddles. I am a three year old girl baby doll and my best friend is my little boy puppy, Peppy. Peppy and I do everything together, if you want to read a heartwarming cute kids picture book about a little puppy and baby doll then you should definitely read this book. Every page will leave you smiling from ear to ear and eager to read more. This is only the first book in our series!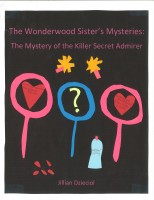 The Wonderwood Sister's Mysteries: The Mystery of the Killer Secret Admirer
by

Jillian Dzieciol
Hi my name is Jillian Wonderwood and I am 16 years old and I go to school at Hollyway High school in Hollywood, California, my sister Samantha and I are detectives. If you like books that are intense the whole entire time then you would like this first book in "The Wonderwood Sister's Mysteries" Series. See my longer description or read my book for more information on this intense mystery.
Jillian Dzieciol's tag cloud