George Sparling
I've lived on the north coast of Northern California for thirty-eight years.

I've been a bookstore clerk, dishwasher, welfare case worker, crab butcher, salmon processor, Big Box store worker and VISTA worker in the Baltimore City Jail.

In California, I worked in the wilderness on a scuba diving crew searching for placer gold. We starved.

I've had many stories published in online literary magazines, only one magazine paying me for each story.

I'm unmarried, like listening to ambient electronic, Bela Bartok, Tom Waits, jazz, Diamanda Galas, Diana Krall, world fusion---you name it. I like dark novels.

I graduated from Iowa Wesleyan College, majoring in social science.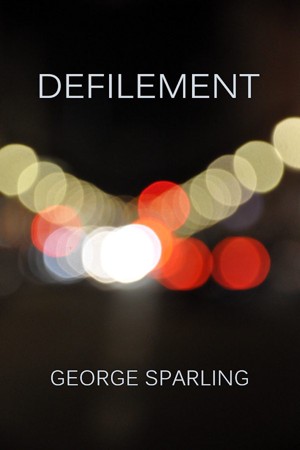 The Defiled
by

George Sparling
Surveillance and how characters react to the loss of privacy by technology. A naive drug dealer's moment of truth. A wealthy college student clashes with landlady. A working-class hitchhiker and his fate. A sexually traumatized man leads to an atrocity. A loser's relationship with a more mature woman. An ex-boxer's brutal revenge. These stories are marked by paranoia, fracture and isolation.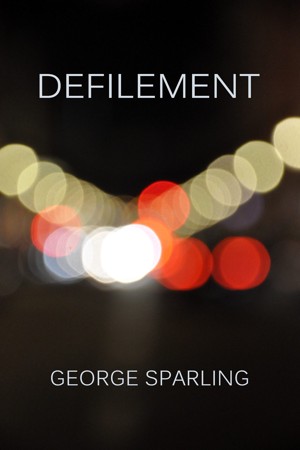 Defilement
by

George Sparling
Surveillance is the subject of the first five stories. Characters find themselves violated by technology crashing into their lives, desecrating physical and mental spaces. Or do they suffer from delusions and paranoia because the world's rapid transformation demands ciphers rather than human beings? Crime, sex, murder and fractured lives reside in this collection.