Alan Schwarz
Biography
Alan Schwarz has a passion for writing...He has a background in Media/PR and Television Production. He spent many years working in the Cattle Business with his Father, buying and selling Dairy Cattle..He has a thirst for knowledge and loves life...He spent 6 years Producing the first television series in North America dedicated to Grandparents, The Bubbie Break...He has a faithful dog named Lucky...Alan Schwarz once met the Great writer Isaac Bashevis Singer, who told him "Only Write What You Know", Alan is following that philosophy...He is very proud that his EBook "49 Memorable Dates That I Could Never Forget, Even If I Wanted To" is growing in popularity, and he looks very much forward to the future...
Where to find Alan Schwarz online
Books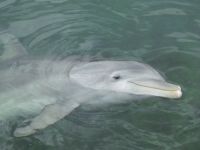 49 MEMORABLE DATES THAT I COULD NEVER FORGET, EVEN IF I WANTED TO!
by

Alan Schwarz
Real stories from a still single 50 year old heterosexual male about dating and life.
Alan Schwarz's tag cloud