Trevor Tanqe
Biography
Teacher, entrepreneur and Author. TTange writes novels in Creativity, Entrepreneurship, and Other Creative non-fiction. After spending nearly four years in the art industry, he have seen a lot of artists struggling to make ends meet, quit art, and doing bad in business. This pushed him to write about entrepreneurship, art and other creative non fiction books. The published books are "Fire and the Darkness", "Creative Artist: How Aspiring Artists Can Create Great Stories and Artwork" and "African Entrepreneur: Hands Are Tied" . Work in Progress includes "Entrepreneur's Arsenal: 25 business weapons for success", "Sustaining life of Your Artwork" and "Artist and his Pocket"
Where to find Trevor Tanqe online
Books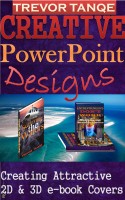 Creative PowerPoint Designs: Creating Attractive 2D and 3D ebook covers
by

Trevor Tanqe
(5.00 from 1 review)
Use PowerPoint exclusively in designing visuals and ebook Covers. Read this ebook to find out how you can improve your creativity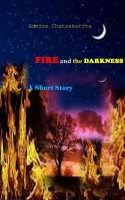 Fire and the darkness
by

Trevor Tanqe
Paul is employed by the State as a Teacher. He travels a long journey to his workplace in the rural areas. He expects to see his girlfriend Rosaline after some four months. His first night experiences and pain in the morning contributes to his decision to stay or not.
Trevor Tanqe's tag cloud