Auden Johnson
Biography
As a kid, Auden created her own books by folding several construction papers in half and stapling them down the middle, adding her own illustrations. No matter how hard she tried, she couldn't get away from writing. She holds a B.A. in English, an M.S. in Library and Information Science, an M.S. in Publishing Digital and Print and she studied Creative Writing in England. She is an Author and Social Media Consultant for Aubey LLC and currently lives in Brooklyn, NY. She's written several short stories and novellas as well as two novels in her Merging Worlds Series. Look out for Book 3 of the Merging Worlds series coming soon. She's also written a world building guide. Find her books at aubeyllc.com
Where to find Auden Johnson online
Videos
Reading from Chains of the Sciell
Enjoy an excerpt from the dark fantasy book Chains of the Sciell.
Books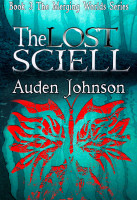 The Lost Sciell (Book 3 of The Merging Worlds Series)
by

Auden Johnson
Divine Mathews and his family are reunited only to discover the danger is far worse than they thought. Humans drowning in fear create weapons to kill all Lifeblood beings. Brielle are always lurking in the background, ready to strike. New, ancient and powerful beings arrive. The Sciell soon discover the origin of their power. War has begun.
The Unburned Island
by

Auden Johnson
Kiran, En and a team of magical investigators travel to an abandoned island to banish whatever haunts the schoolhouse. It takes them no time to realize the building isn't the problem. The island is. As Kiran's power develops, she becomes a danger to herself and her team. Will they survive the Unburned Island?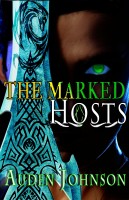 The Marked Hosts
by

Auden Johnson
Devortus is empty. Contessa's family is missing. The Sencil, dragon-like guardians of the land- are dying. She only wants to find her family. The Sencil care only about getting another body.
Auden Johnson's tag cloud