Adrian Black
Biography
Adrian Black has lived and worked in the UK, Europe, the Middle East, the Far East, and currently resides in the US. He is a traveler, writer, outdoorsman, athlete, musician, and cook. He has had a complex, adventurous, and very sexual life that has been the inspiration for many of his stories. He is fascinated by serendipity and the subtext of sexuality in human relationships and, by extension, what can happen if you just let it happen.
Books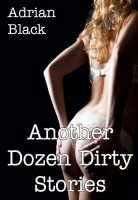 Another Dozen Dirty Stories
by

Adrian Black
Another twelve erotic short stories of serendipitous lust from Adrian Black. A variety of chance encounters between two--or three--people show that lusty, passionate unions can spring from both ordinary and unusual circumstances, as long as people are open, willing, and ready to seize the moment.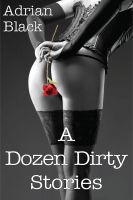 A Dozen Dirty Stories
by

Adrian Black
These twelve erotic short stories (about 22,500 words) of serendipitous lust explore chance encounters, raunchy unions, and the fact that the ultimate pleasure can found in the dirtiest places. Stylish, witty, and raw, this dirty dozen will certainly get your juices flowing.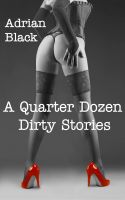 A Quarter Dozen Dirty Stories
by

Adrian Black
(2.00 from 2 reviews)
A short sampler (about 6050 words) of three erotic short stories from Adrian Black: a man encounter two women on an art walk; a black doctoral candidate visits a white professor in his office after hours; a tennis coach gives his student some lessons off-court.
Adrian Black's tag cloud