AE Holzinger
Biography
Anita Holzinger was born in Chicago, IL and grew up near Midway Airport. Anita was an avid reader, but always had an aversion to writing. In 2009 she was struck with the sudden urge to put pen to paper. Within two months she had completed her first draft of Grace. Anita now lives in the Houston, TX area with her poodle Gandalf.
Where to find AE Holzinger online
Books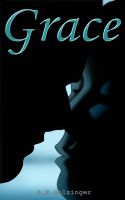 Grace
by

AE Holzinger
After countless failed relationships it was time for Grace to do something drastically different. On the night of her last breakup she made a resolution to go manless for one year. No dating. No men. Only God. On Valentine's Day she has only a few weeks left to finish out her year long commitment when different men start showing up in her life who she was not expecting.
AE Holzinger's tag cloud