Patrick Lee
Biography
After losing both parents, I floated around for a few years until I was old enough to be on my own. I survived another 5 years traveling between cities, finding all the spots to get free food and sleep in a free bed, until I ended up in Las Vegas. In a city that never shuts down, there is no shortage of places to spend days and nights, and tourists are easy targets for making some good money. Night provided the perfect opportunity to improve my lifestyle, and when the sun roasted the desert, I hid out and banged away on a story that had haunted me for years. What started as a series of stories with nothing in common fell together with one common element...death. Once that piece of the puzzle hit me, the rest of it poured out onto the pages. A few rewrites later, and the After Life story begins. I hope you enjoy it, and let me know what you think...
Where to find Patrick Lee online
Books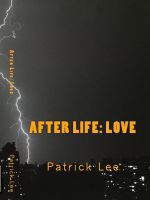 After Life: Love
by

Patrick Lee
(5.00)
Jackson Hamilton had everything in life, except for someone to share it with. When he found her, he lost it all. When one life ends, another begins, and the journey that everyone wonders about is much more spectacular than anyone imagines. Follow his experience learning to exist on the other side of the glass, trying to protect the people he loves most and save everyone in the process.
Patrick Lee's tag cloud