Lhaarl Aholana
Biography
I was born into both worlds, the world everyone sees and believes, and the unseen world where I and many others see angels, fairies, the departed, etc. I write about what I and friends experience. I work with people to awaken them to the world I know and love. It is all about love, forgiveness, and removing all the erroneous belief systems. Blessings!
Books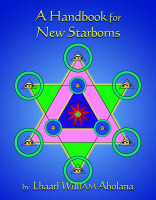 A Handbook For New Starborns
by

Lhaarl Aholana
A Handbook For New Starborns is a guide for those who feel trapped and powerless in the asylum without walls. It chronicles my awakening and helps you understand what you see, feel, and experience. It provides tools to assist in this process of awakening and discovery of you divine self. You may see the unseen such as angels, fairies and more. You may discover anything is possible.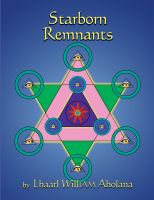 Starborn Remnants
by

Lhaarl Aholana
A journal of experiences based upon the Master Alignment body scan. This technique finds all the historical imprints we carry (from Earth and beyond) because we judge an experience. The author improved the body scan using the Clarity Technique to open the gifts of the client so they see their remnants. The remnants of eleven people are chronicled. Angels, yes they exist, do the real work.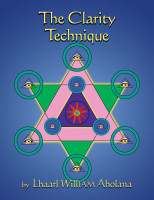 The Clarity Technique
by

Lhaarl Aholana
A metaphysical book based upon one of the Master Alignment teachings. It discusses how to clear patterns of energy from your DNA. These patterns are limiting and imperfect because we are centered in our head, rather than our heart. They are a result of judgements, expectations, guilt and other limiting behaviors.
Lhaarl Aholana's tag cloud