A.J. James
Biography
From what are best described as humble origins Art has gone through life like a whirlwind. With hard work he attended Grammar school, where he excelled in mathematics, and went on to university to study economics, graduating with a Hons. degree. Art worked in finance for many years as a broker on exchanges from London to Cairo his work and reports being published in many leading financial newspapers and journals. In his spare time he was travelling widely across Europe, The Middle East and Africa always looking for the next challenging experience. An accomplished amateur photographer with a passion for black and white pictures Art, as always, contrasts this with a deep love of painting in oils landscapes in Autumn with all the vibrant colours that entails.

Now at the age of 53 he has settled down in XXX and as he says decided to 'take life at a more sedate pace'; which of curse means long days of writing and painting with what appears to be no serious rest periods. He describes himself as a compulsive reader but I have never seen his still long enough to pick up a book let alone read one. His personal library runs to many thousands of tombs, which he says are all well thumbed

His experiences as a teenager at school left their mark, in many ways, on Art and while he writes eloquently about the financial state of the markets he also details the experiences of British Corporal Punishment with the school system in the late 1960's and 1970's. These tales include stories from others that had similar adventures which he has collected over the years. Whether he is describing in a few paragraphs a simple tale or a full short story he always manages to achieve a balance of humour and pain for the reader. With his easy to identify with characters and stories that range from the erotic to the exotic Art offers a range of works that reflect today's global internet market.
Books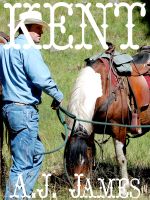 Kent: A Western Spanking
by

A.J. James
The story of Kent a cowboy whose job is to protect the wagon train using any means necessary.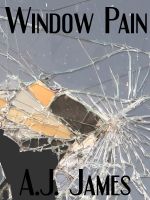 Window Pain
by

A.J. James
Matt whilst staying with his Uncle John breaks a window playing football. He soon regrets it when he feels his Uncles powerful hands hitting his arse.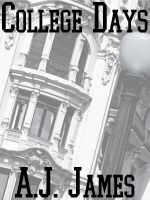 College Days
by

A.J. James
In the world there are those that spank and those that get spanked, and those that switch or have experienced both in the past and present, The lucky ones are those that can use their experiences to bring a look into their world to others. The future, present, and past there are always those that need to be punished. If you are a spanker or a spankee there is no choice but to last the distance.
A.J. James' tag cloud