Adrienne Jones
Biography
Adrienne Jones is author of the books Brine, Gypsies Stole my Tequila, The Hoax, and editor of the collection Grimm and Grimmer. She spent early life in the Boston area, where her parents fed her an endless menu of mystery novels to keep her quiet. Ultimately moving to Vermont, she ate cheese, tried to ski and fell down a lot, but remained in the Green Mountain State until earning a Bachelor's Degree in Communication. Thereafter she trekked back down to the flatlands where she worked various jobs as a journalist, film maker, office-grunt and copywriter. She now lives in Rhode Island and writes full time.
Where to find Adrienne Jones online
Books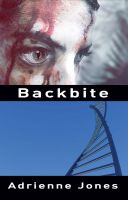 Backbite
RJ Wyatt never had much ambition, and certainly no interest in entering the medical field like his brilliant father. But when his father dies, he's forced to take over a secret lab conducting genetic experiments on the terminally ill, RJ muddles through with the help of his late father's science team. But he also inherits some dangerous enemies from the old man, and they're willing to kill...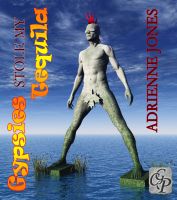 Gypsies Stole My Tequila
Like most people on the cusp of turning 40, former punk rock star Joe Blood is wrestling with the demons of his past. Unfortunately, one of them is living in his wall. Determined to hold him to a suicide pact made twenty years before, Joe's Time Demon starts the countdown on the last weeks of his life, calling for death on his 40th birthday.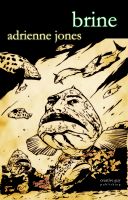 Brine
Meet Elliot, respected Cape Cod painter. Unbeknownst to his admirers, Elliot's got some demons in his past. When he tries to paint them out of his system, his plan backfires. Now Elliot's got some demons in his present and future as well. Spawned by a power of both mind and matter, Elliot's demons are very real, very weird, and very, very pissed off.
Adrienne Jones's tag cloud