Alana Abbott
Biography
Alana Joli Abbott is the author of the novels Into the Reach, Departure, and Regaining Home; the interactive multiple choice novel apps Choice of Kung Fu, Showdown at Willow Creek, and Choice of Pirate; and was the writer for the webcomic Cowboys and Aliens II. Her game writing has been featured in Steampunk Musha, the award-winning Serenity Adventures, and Dungeon and Dragon magazines, and she is a contributor to Den of Geek, Black Gate, Flames Rising, and Kirkus Reviews. Alana has visited ancient ruins around the world, sung madrigals semi-professionally, and is a black belt in Shaolin Kempo Karate. She lives near New Haven, CT.
Where to find Alana Abbott online
Series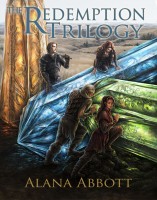 Redemption Trilogy
by

Alana Abbott
People go to the Reach to outrun their pasts. In the face of the vendetta of a necromancer, four failed adventurers — and the people that surround them — struggle not to forget, but to come to terms with their pasts, and become heroes in spite of their flaws.
Books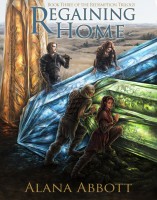 Regaining Home
by

Alana Abbott
War has come to the Reach. When his minions fail to deliver Nara al'Sheed, Zychariss, the most powerful necromancer in Eranon, takes matters into his own bony hands. As undead soldiers and demons surround them, Nara, Taru, Kennerly, and Lydia must raise an army. Because to save all of Eranon from falling to Zychariss, first, they must save their home.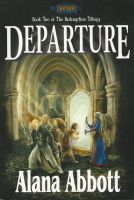 Departure
by

Alana Abbott
Called to face the pasts they hoped to leave behind, Lydia, Kennerly, Nara, and Taru leave the Reach for the homes they once knew. There, new enemies have been set against them, driven by the same dark force they hoped they had defeated. Now the people they once most trusted have become pieces in a game that may lead them down the road to their deaths.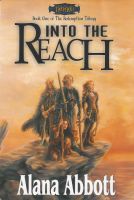 Into the Reach
by

Alana Abbott
In the land of Eranon, the Reach is a desolate place where people journey to forget who they are. Now, a menace rises from this wasteland, and he is hunting for someone. To keep the madman and his chaos behind the Reach, four adventurers with haunted pasts must rise to the challenge. But how can failed heroes bring hope to others when they doubt themselves?
Alana Abbott's tag cloud