Alexa Reid
Biography
I truly love storytelling even though it is a new art form for me. It is fun to see the characters come alive on the page as though they are writing themselves and I am simply the vehicle for their expression. I enjoy bringing out the vulnerability of my characters, which makes them more human and relatable. I'm never sure how they will resolve their challengers but eventually they do, whether good or bad. I enjoy showing the plight of strong characters in moments of weakness, which I believe is truly the human condition that we all share. We are all trying to find our way in a crazy, complex world.
I live in the sunshine state of Florida with my wonderful family. I have always been an avid reader, swimmer and periodic gym rat. I have always enjoyed getting to know people and watching them grow in their complex situations. I hope to keep bringing you complex and flawed characters in the future. I see my new writing endeavor as an adventure that I hope you will embark on with me.
If you enjoyed this book please leave a review with your local retailer. I love to give and receive encouragement.
Books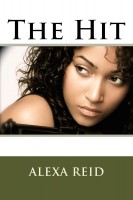 The Hit
by

Alexa Reid
Price:
$2.99 USD.
Words: 50,400.
Language: English.
Published: May 17, 2014
. Categories:
Fiction
»
Romance
»
Adult
Jennifer was a professional hit woman who prided herself on being thorough and discreet. Her latest job in Miami was to kill a Mr. Bradley Simmons. He had a weakness for escorts so she decided to play that role to get close and get the job done. After a night of raw passion she fell in love with the man she was sent to kill. Now she had to protect him from the person who sent her to terminate him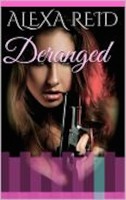 Deranged
by

Alexa Reid
Jessica had gained a lot of weight after having two kids, a husband and a stressful job. She finally began focusing on getting back in shape and healthy. Unbeknownst to her, her husband's assistant Julie had a fascination with him and wanted him for herself. Getting healthy for Jessica soon became a matter of survival and life and death as Julie stalks Frank like a prey in her crosshairs .
Alexa Reid's tag cloud