Beth Kuda
Biography
About the Author
Beth Kuda lives in a forest in the Ozark region of Missouri, with a fluctuating household that includes various rescued cats and dogs, as well as native wildlife.
As her father once remarked, she has her feet planted firmly in midair. This is an advantage, however, because it allows her to pursue both dreams and reality, in the form of music, art, and writing.
She served in the US Air Force and she has written for such publications as Ultimate Audio and Audio Adventure, as well as several local and national newspapers and poetry anthologies.
Books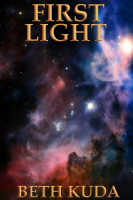 First Light
by

Beth Kuda
In the third novel of the Sweep the Stars series, Ea Cummings and the crew of the Talon continue their battle for freedom. The democracy they loved has turned itself into a dictatorship. Constitutional rights and guarantees have been removed a few at a time, and now the only thing Cummings and her collegues can do is try to demolish the walls of oppression with the explosion of secession.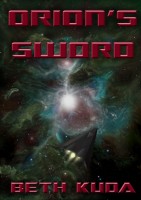 Orion's Sword
by

Beth Kuda
A cryptic message in an envelope, a warning from an old sailor, a shadow that won't disappear - All these things haunt Ea Cummings and the crew of the space-freighter Witch's Broom. And behind it all is the looming presence of a government that has decided it no longer cares about the very citizens who formed it - A government that has begun to crush what were once the free states of the galaxy.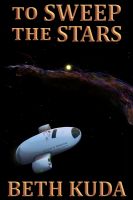 To Sweep the Stars
by

Beth Kuda
A shuttle full of people disappeared without a trace. Among those missing was the husband of Ea Cummings, Fleet Security Specialist. Unlike everyone else, Ea wasn't prepared to shrug her shoulders and go on about her business. She was determined to find her husband and get him back. But time was running out...
Beth Kuda's tag cloud