Allie Drain
Biography
Allie Drain
>>> Writer/Storyteller

Genres - Romance, Fantasy, Dystopian

>>> Allie is a 2016 University Scholar with a rather extensive imagination. Ever since she could hold a pen, she has pursued a passion for writing, and has already received several awards for her short stories. An idealist at heart, she dedicates herself to creating tales with a message, and hopes to one day be to teenage readers what J.K Rowling was to her—an inspirationcontemporaries.
Books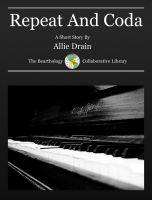 Repeat And Coda
by

Allie Drain
Does music always bring harmony, or dissonance? Allie Drain's story follows one student's struggle against her own expectations.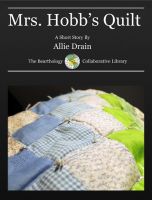 Mrs. Hobb's Quilt
by

Allie Drain
Mrs. Hobb's quilt patches together memories from her past.
Allie Drain's tag cloud