Alicia Ranney
Biography
Hi! My name is Alicia. I am an over 20-yr old (we won't say how much over...) wife and mother, the laziest of all housekeepers, squeamish at the sight of puke (but not at the sight of blood), and an enjoyer of chocolate milk and sharp cheddar cheese (sometimes as part of the same meal). I work hard at a place that I am proud of, and I'm grateful to count my bosses and coworkers as some of my biggest supporters. Our household consists of my wonderful husband (he does all the shopping, cooks delectable food and remembers all the things that I forget, and his laugh is one of my favorite things in the world), two children (the epicenter of my universe, even when they cooperate with one another to drive me out of my tiny mind), two cats who think they're people, and a spoiled goldfish named Sunset Hearts.
Books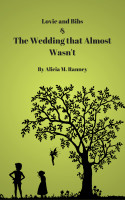 Lovie and Bibs and the Wedding that Almost Wasn't
by

Alicia Ranney
Lovie and Bibs are sisters and best friends. They play together (nicely, most of the time). Join the sisters as they help get rid of a pesky foe, reunite Agatha the tree fairy with her friend, and set up the fairy/cockroach wedding of the century - all before lunch!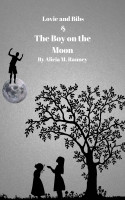 Lovie and Bibs and the Boy on the Moon
by

Alicia Ranney
(5.00 from 1 review)
In their last adventure, Lovie and Bibs befriended a tree fairy named Agatha and Gerald, her cockroach groom-to-be. This time around, they make a friend who's out of this world: the Boy on the Moon - yes he's real, and you can call him Marcus. Join the sisters as they discover that playing and making new friends translates no matter where you're from.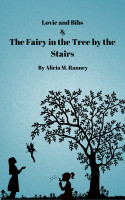 Lovie and Bibs and the Fairy in the Tree by the Stairs
by

Alicia Ranney
(5.00 from 1 review)
In this adventure, a day of normal play transforms into a rare chance to stop a feud between two magical creatures. Discover the secret of the tree in the yard, find the courage to carry a cockroach, and earn a favor from a magical fairy. But don't forget to be on time for dinner!
Alicia Ranney's tag cloud
Smashwords book reviews by Alicia Ranney
Harmony's Magic Pyjamas on March 05, 2017



I thought this story was beautiful! The message was perfect, a great way to help manage expectations while keeping the spirit of Christmas alive and well :)