Al Newman
Biography
I was born in the seaport city of Portsmouth, NH, in 1932. Son and grandson of sailors, my association with the sea goes back several generations. After graduating from Portsmouth High School in 1950, I served on a destroyer 1951-1954. I graduated cum laude in economics from the University of New Hampshire in 1958. I was a bookkeeper for a laundry supply company in Durham, NH, and was an accountant at the Shell Oil refinery in Martinez, CA, 1960-1963. Too late, I discovered that I found economics tedious. So, without ever having taken an education course, and with only one semester of French Literature and one year of Italian in college, I was hired out of the oil refinery to teach French and Spanish at an elementary school in Placerville, CA. Oh, and at half the pay. I was weighing oil trucks on a Friday and teaching school the following Tuesday.

Since taking freshman English in 1954, I had never taken any classes that might prepare me to be a writer. When the inspiration hit me, I just jumped in. I had rambled through life – first a cook, then a US Navy sailor, then an accountant, and finally a teacher. Writing was still over the horizon.

I retired from teaching in 1988, sold off what I owned, drove to Puerto Barrios, on the east coast of Guatemala, and became a partner in a used clothing business. I bought a concrete shell of a house on a muddy road with jungle outside my bedroom window. Got rid of the gigantic roaches and the scorpions, and prepared for life in the tropics. But – I soon became uncomfortable making money on the backs of people whose income averaged a tiny fraction of my own. So, I used my equity in the clothing business to pay off what I owed on my home.

No longer working, I sat staring at the breadfruit trees and bamboo across the road. A troop of feral pigs would occasionally storm down the road to gnaw at my date palm stump that produced dates at ground level. A boa constrictor managed to get up under my tin roof and take up residence on my drop ceiling. My yard man discovered it when we became curious as to why I was no longer troubled with rats, mice and bats. So the snake and I had a symbiotic relationship. But, I was bored to distraction. There had to be more to life than sitting on my front steps, drinking Gallo beer, and swatting insects. Then, one glorious day – an epiphany.

I had never been at ease with my house's location near the Motagua River. An earthquake there in 1976 had taken 23,000 lives, and I really didn't want to be part of the next inevitable statistic. Another interesting thing – Guatemala is ringed with active volcanoes. You know what? I had to write that novel that just about everybody intends to write someday. My novel would be about earthquakes and a volcano.

I started looking for research materials, but I never found a place where I could buy a book – any book – in Puerto Barrios. And this was before the Internet, by the way. I drove to Guatemala City, 180 miles distant, and found a bookstore near the university, but it didn't have what I needed. I couldn't let my exciting plan wither on the vine, so, I sold my house and drove back to California. I became a virtual recluse for the eighteen months it took me to write Golden Gate Volcano. I did take time to ride my bicycle 60 miles on my 60th birthday, though.

I was never able to get my novel published – but I was a bona fide writer, and that was all that mattered. And I had an idea for my next novel. Soon after I arrived in Puerto Barrios an employee at our clothing store had killed a 12-foot boa constrictor in the weeds out back. We gutted it to check on a curious lump, and discovered a very large, partially digested iguana. The experience stayed with me. OK – I'd write about a snake. A big snake. Big-big, even. Hmmm. Why not a snake that ate people?

I took a Greyhound bus from Sacramento to Brownsville, Texas, switched from bus to bus in Mexico, and finally arrived in Belize. For six harrowing weeks, I rode all over the country in sputtering buses with crates of chickens on the roof, crawled jungles, climbed pyramids – even had my life threatened. But I survived, amassed vast quantities of photographs and research material, flew home, and wrote Anaconda Among Us. OK, so there are no anacondas in Belize. I explain this paradox in the story.

Well, I'm a genealogist, too – I have been since 1946. Even as a teenager, I faithfully kept all of my correspondence and identified every photo given to me by elderly relatives. I zeroed in on my favorite ancestor – John Pio, my great-great-great grandfather, an immigrant sailor from Madeira. I researched his descendants and compiled pedigrees for everyone researchable who married into the blood line. The result is not for the casual reader. John Pio Came to Maine incorporates every scrap of information I could find on John and his descendants. It contains hundreds of photos and genealogical charts. Google the title to be taken to a free website that has the book in its entirety.

From 1998 to 2002 I spent six months, off and on, in Costa Rica. I seriously thought about relocating there. But then, at age 70, I met a fascinating lady, Cecilia, a professional clown. All thoughts of a life in Costa Rica evaporated, and we took our vows in 2004. It's never too late.

Now, at age 79, I am in denial about my age. I hit the gym about four times a week, work out on the heavy bag, and run three miles about once a week. Cecilia and I have a wonderful life together. She remains very active as a clown and I am gearing up for my next novel. I have always been interested in the US Supreme Court, but I've never heard of an adventure novel about that august institution. I believe its time has come. I have accumulated and studied two dozen books on the court and I keep current with its decisions. I have the plot in mind. There's no working title yet.

And, how about you? Don't just talk about it. Secure your place in literary history. Write that book!

Al Newman
Books
John Pio Came to Maine
by

Al Newman
This is a biography of Madeiran immigrant John Pio and his wife, Margaret Ordway, and of most of their descendants. It cites a website where you can find family-related photos and documents, and provides instructions for finding the items you want to access. This book provides a glimpse of Maine, New Hampshire and Massachusetts history as it relates to the Pio line.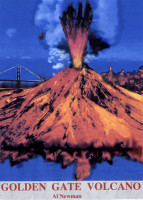 Golden Gate Volcano
by

Al Newman
Price:
$0.99 USD.
Words: 212,700. Language: English. Published: June 26, 2011. Categories:
Fiction
»
Adventure
»
General
Please - not another tired, old, metropolitan volcano story! Heads up, reader – this is a cut above. Be ready for a complex plot, a dazzling cast of characters, intrigue, science galore, tension, love interests, and White House involvement. A USGS vulcanologist wants to warn the public that an eruption is imminent. His superiors try to silence him. Let thousands die? Isn't that insane?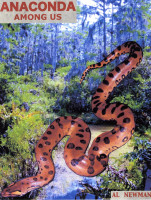 Anaconda Among Us
by

Al Newman
Another oversized anaconda story? Yawn! But, this one has a credible, complex plot and an extensive cast of characters – American misfits in Belize, corrupt officials, lovers, Mafia types, scumbags, Mennonites, jailbirds, and, of course, the anaconda. The predator's size stretches credibility, but not enough to make this science fiction. Anaconda Among Us is scientific fiction.
Al Newman's tag cloud