Allyn Vannoy
Biography
Allyn Vannoy is the co-author of Against the Panzers, McFarland & Co., Inc. Publishers, 1996, as well as numerous articles on military history appearing in such magazines as WWII Quarterly, World at War, WWII History, Military Heritage, Strategy & Tactics. Currently works in the wireless software technology field and lives near Portland, Oregon.
Books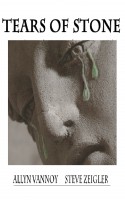 Tears of Stone
by

Allyn Vannoy
Three men, tied together by a single story, reaching across 1500 years, seeking to tell how the Roman Empire met its tragic end. A fugitive, a spy, and an investigator. Each faces the challenges of his own world, each involved in a journey that defines his life.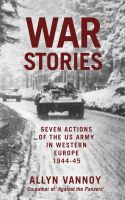 War Stories
by

Allyn Vannoy
Seven actions by elements of the US Third and Seventh Armies as they fought the German Army in the fall of 1944 during the advance of the Western Allies across France to the German border, where they would spend the next few months fighting until the spring of 1945. During this time the American Army would learn the hard, bloody lessons of war on the European continent.
Allyn Vannoy's tag cloud