Amy Cate
There are always stand out moments that play a contributing part to piecing together the puzzle of your life. A particularly important one found me in college when I was handed an assignment which read, "Write a speech discussing what your 'One Big Thing' is.

I was in my early twenties, and barely knew who I was as a person, let alone what I wanted to do with my life, or what career I wanted to focus on. I was convinced I didn't have a 'One Big Thing.' Perhaps a lot of little things, I had plenty of hobbies. Being highly creative I loved photography, film, scrap booking, traveling, drawing, painting and music. But these were simply hobbies. I was never particularly good enough at one to make it a career.

It came down to the night before the assignment was due. Beginning to panic over the blank piece of paper in front of me, and the terrifying picture of me standing speechless in front of the class, I fumbled through some old journals, trying to remember what my passions were as a child. Perhaps there was something there that might indicate to an area I should pursue.

There was a pattern which emerged early on. I loved to tell stories. There was never a moment where my imagination wasn't engaged. To this day I still don't know how I managed to gather my friends to listen to my tales, but they did. Not only did they give me the courtesy of their attention but they came back for more. I can remember groups of kids sitting around me, fixated on the stories I would spin on the spot. Drama was added for effect, I was only too happy to act out the scenes, convincing the audience just for a moment that my story was real, and they were in turn experiencing the adventure.

When I wasn't battling dragons, saving the world, or fighting the bad guys, I was directing plays and musicals for my parents and anyone unfortunate enough to walk through the front door. It was another expression of my creativity. We didn't have a TV until I was about eleven, and even then we rarely watched it. My interest in the arts was developed through my imagination, and love of reading.

Around the age of fourteen I discovered the wonder that was the video camera. From then on it was all about filming. I knew nothing about technique but my enthusiasm saw me save for three years to buy a second hand camera.

Eventually directing gave way for editing. Perhaps because I wasn't the most patient person, but more so I was fascinated by my love of creating stories. Editing film gave me a new perspective, materializing the images in my head onto a screen. This new found treasure was the opening to my love for the cinema.

It was about this point early Monday morning, blank notebook in hand where the light bulb went on above my head, and I suddenly knew what my 'One Big Thing' was, storytelling. At first I felt stupid over the level of awe I was experiencing with this huge revelation, but sometimes it's the things that are staring you straight in the face that are the most difficult to see.

Writing, a way to express the hundreds of stories circulating my imagination. Inspired by scenery, mountains in particular, I began to travel. It was common to find me sprawled out on the ground, notebook in hand, locked in a battle between good and evil.

Every time I stop to take a break from writing, a deep hunger will stir until I return to my notebook, or computer. It's my way of knowing how much I love my work. I continue to hold onto those feelings. It doesn't matter what the result of my books are. I'll always write. It's who I am, and what I'm meant to be doing, and that is my 'One Big Thing.'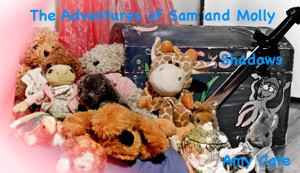 The Adventures of Sam and Molly, Book 1 Shadows
by

Amy Cate
(5.00 from 1 review)
A thunderstorm startles Sam out of his sleep. Sensing his distress Molly, his sister begins to tell him a story about a dark shadow that has been cast over the land. A bad knight has stolen the treasure, and the Prince and Princess need their help. Together Sammy and Molly set out to recover the hidden treasure. Print out, and colour in the pictures to aid Sam and Molly on their adventure.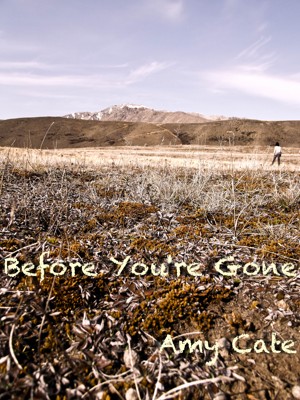 Before You're Gone, Book 1
by

Amy Cate
(5.00 from 5 reviews)
Deception, Betrayal, Death. What would you do if your sister was taken hostage by a man, hell bent on exacting revenge? Set in medieval times, this fantasy follows the perilous journey of a group of friends seeking to reclaim what was stolen, unaware that they are being used in a dangerous scheme for power. The game is in motion. Who will make the first move?