Alyssa Turner
Biography
Alyssa Turner's writings address a woman's desire to really have it all – including the things she's not supposed to want. New to the erotic romance scene, Alyssa enjoys painting pictures in her literary works with a creative use of metaphor and detailed visual imagery. Her publishing credits include, Two For One, a featured story in Best Women's Erotica 2011, edited by Violet Blue, print publication in November 2010, Bittersweet, Xcite Books e-publication September 2010 and Criminal Behavior, a Mainstream Erotica monthly finalist.
Books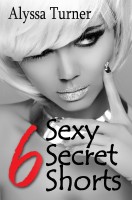 Six Sexy Secret Shorts
by

Alyssa Turner
(5.00 from 1 review)
Sexy stories of people with something to hide and more to give.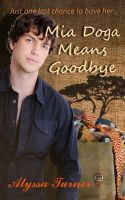 Mia Doga Means Goodbye (Interracial Erotic Short)
by

Alyssa Turner
It's Jason's last night in Africa, his last chance to have her and he won't squander it. For Akua, sweet goodbyes mean no regrets, only lasting memories of a forbidden encounter.
Alyssa Turner's tag cloud