Mozart
Biography
Mozart was born and raised in the desert south west where there was always plenty of sunshine and bare sand to nourish his natural curiosity. After enduring years of mosquitoes and other stinging, venomous insects he moved to southern New Mexico to attend college. His inability to pass even the most rudimentary classes landed him in a bitter, one sided meeting with the Dean of the Arts and Sciences Department. Soon after, he began his writing career in the mid 1980's somewhere near Las Vegas Nevada after being summarily dismissed from the university for multiple infractions of the student code of behaviour. After being denied employment at every newspaper and publishing company in the state he moved to Colorado where employment records could be enhanced without detection. The tales of his legendary exploits led to a huge contract with a major publishing firm which was unfortunately nullified when the office building and all copies of his masterworks were destroyed in an untimely fire the night before the release of his first book. Since then Mozart has compiled numerous volumes which have been languishing in obscurity waiting for some brave publisher to take the reins and ride this mule to long overdue recognition and wealth.

Leap Day marks the beginning of the new partnership with Twin Wicks Publishing and represents the first step in vindicating a long overlooked and forgotten author who still hasn't forgotten all the haters who said I don't have any talent.

Here's to sticking your tongue out in the face of enduring criticism.
Books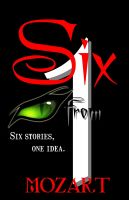 Six From One
by

Mozart
A collection of dark stories based on a single line, Six from One stands out as a unique accomplishment in the literary field both for the eerie mood it creates and for the fact that no other author has been willing to put their creativity to such a demanding test.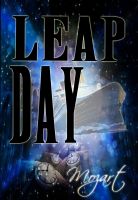 Leap Day
by

Mozart
(4.57 from 14 reviews)
7 short stories from the world of the weird and unusual. Every four years we have to add another day to the calendar to make up for the time that we skip over while we carry on with our normal lives. So what happens on that abnormal day when the rules change and tab is a cash only sale?
Mozart's tag cloud