A.M. Church
Biography
AM Church lives in beautiful Victoria, British Columbia with her husband. When she isn't writing novels, she works as a Training and Procedures Specialist, another passion of hers. She enjoys spending time with friends and family, as well as travelling. She loves to travel to Temecula and Palm Springs, California often.
Smashwords Interview
Books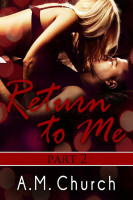 Return to Me - Part 2
by

A.M. Church
After opening her heart, Kyle now faces her biggest battle, trying to save the life of the man she loves. While the love of her life fights his battle, Kyle is torn between supporting his fight and finding solace in an unlikely person...the other man who walked away all those years ago. Will she be willing to accept his help and forgive him? It is recommended to read Return to Me – Part 1 first.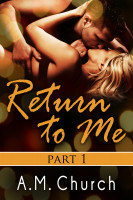 Return to Me - Part 1
by

A.M. Church
Kyle Brooks was working hard towards her college diploma. There was no time for a social life. She was happy and life was uncomplicated until classmate Craig Anderson started pursuing her at the same time Jared Smithson shielded her from a workplace collision. She was forced to choose between them. Craig was the obvious choice, but the very thought of not seeing Jared again, seemed unimaginable.
A.M. Church's tag cloud