Amira Nowaira
Biography
Amira Nowaira obtained her Ph. D. in English from Birmingham University, UK. She is former Chairperson of the Department of English, Faculty of Arts, Alexandria University, Egypt, and is currently Professor of English Literature in the same Department. She has published extensively in various fields including English, Arabic and comparative literature, Arab women's writing and translation. She translated into Arabic Susan Bassnett's book Comparative Literature: A Critical Introduction and into English (with Azza El Kholy) Iqbal Qazwini's novel Zubaida's Window (Feminist Press, 2008). She is also co-editor of The Feminist Press's Women Writing Africa: The Northern Region (Feminist Press 2009). She translated into English Taha Hussein's The Future of Culture in Egypt (to be published by the Bibliotheca Alexandrina) and into Arabic (with Nabil Nowaira) Randa Abdel Fattah's novel Where the Streets Had a Name (Bloomsbury Qatar Foundation Publishing, 2010).
Books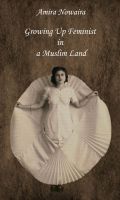 Growing Up Feminist in a Muslim Land
by

Amira Nowaira
This memoir by an Egyptian woman is at once a personal journey and an investigation into the political and social construction of modern Egypt. It casts a humorous, though at times a cynical, look at all those events, refusing to privilege one ideology over another or to pay homage to particular idols, figures or unquestioned modes of thinking.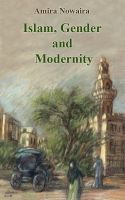 Islam, Gender and Modernity
by

Amira Nowaira
Price:
$2.99 USD.
Words: 16,420.
Language: English.
Published: October 13, 2010
. Categories:
Essay
»
Political
This collection of articles deals with various aspects of Islam, gender and modernity, and their intersections and interactions. The topics range from the tradition of dissent in Islamic thought to a consideration of Obama's speech to the Muslim world in Cairo. The articles are written from the liberal perspective of an Arab/Muslim woman.
Amira Nowaira's tag cloud