A.B. Murphy
Biography
After 19 years as a police officer, I retired just to turn around and work another job for 9 more years. At the age of 61, I decided it was time to retire...again. Somewhere along he way, I realized I could tap into my imagination and share my stories with others. It took me a while to get the nerve to publish my book, but with the help of family and friends, I bit the bullet and pursued my dreams. This is my first endeavor as an author.
Smashwords Interview
Series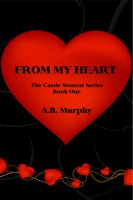 The Cassie Monroe Series
by

A.B. Murphy
At 62, Alice suddenly died, entering into her afterlife, not sure what she would find. But, when she met the Man in the three-piece suit, Alice was given a very special opportunity to fulfill one of her lifelong dreams. Meanwhile, in Savannah, Cassie Monroe's family is preparing to take her off life support. Yet, the Man in the three-piece suit has other plans. He removes Cassie's soul, replacing it with Alice's. Alice's soul gives Cassie a new beginning, opening her up to a world that was only alive in Alice's fantasies. These two individuals are now connected by the Father, who, by the way, just happens to be the Man in the three-piece suit.
Books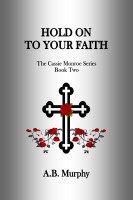 Hold On To Your Faith
by

A.B. Murphy
After being told she was pregnant with her fourth child, Cassie found out five months later she has leukemia. Difficult decisions will have to be made by Cassie and Ben on whether or not to pursue treatment before or after the birth of their child. Family and friends, as well as Alice and The Man In The Three Piece Suit will help her through this tragic time in her life.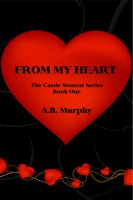 From My Heart
by

A.B. Murphy
After a death from one and a new life from another, Alice and Cassie's lives take on a new beginning with the help from the Man in the three-piece suit. Follow their story and experience how dreams can come true, even through a tragedy.
A.B. Murphy's tag cloud