Richard Joyce
Biography
After the success of his first novel, Operation Blue Halo, Richard Joyce has published this second in the series Operation Last Assault, featuring that novel's hero, Johnny Vince, now retired from UK Special Forces. However, retirement is the last thing Johnny wants, and he accepts a contract as a mercenary. Filled with trouble from the outset, it turns into a race against time to rescue a wealthy American, Larry Schultz, from captivity by Somali pirates. It soon becomes apparent that other groups are also interested in Schultz, making it hard for Johnny to know who to trust, especially when he learns that his brother, Oliver, is being held in ransom for Shultz.
Where to find Richard Joyce online
Books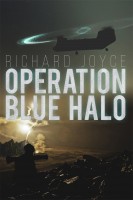 Operation Blue Halo
by

Richard Joyce
When Johnny Vince's counter-terror mission goes wrong, he fights for survival in the desert heat, but his real problems have only just begun... In the blistering heat of Afghanistan, Johnny Vince battles to survive after a mission to eradicate a new breed of terrorists, L-khaba-a, goes wrong.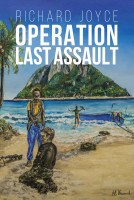 Operation Last Assault
by

Richard Joyce
Johnny Vince has retired from the Special Forces – but Johnny doesn't do civilian life. When a mission is offered alongside US military, he grabs at the chance. The task: to rescue wealthy American, Larry Schultz, from captivity in Yemen.
Richard Joyce's tag cloud