Andra Sashner
Biography
Andra claims it's her father who's to blame, reading The Hobbit to her at bedtime when she was seven. All her fantasy and Other World obsessions started from there. Growing up in Asia, she caught the usual afternoon kiddie anime series on TV after school but the beginning of a love to last a lifetime for fiction and fantasy came via Katsuhiro Otomo's 1988 movie Akira which she saw when she was eleven. A decade and a half later in London, after many more anime series, Dragonlance books, Darkness: The Gathering artwork, through high school and hand-writing stories into notebooks with a mysterious penchant for getting lost by the folks who "borrowed" them, comic books, graphic novels and Neil Gaiman's The Sandman, she's still at it. Still dreaming, still writing.
Books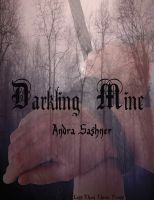 Darkling Mine
by

Andra Sashner
Set to solve the mystery of a recent string of highway robberies, Bjorn is startled when he hears the details of the crimes—as though the very darkness comes to life to attack the nobles trapped within their carriages. It is a description he knows very well indeed, a description that puts the robber far closer to home than he dares let anyone realize...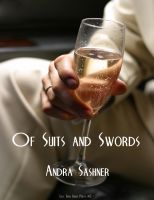 Of Suits and Swords
by

Andra Sashner
In the high stakes world of business, every meeting is a war, every conversation a battle, every word a two-edged sword. Alexis Grayson has been fighting these battles all his life, honed for them since childhood by his ruthless father. His only reprieve comes from his occasional visits to exclusive Host Clubs, stolen hours of company and conversation free of any edge.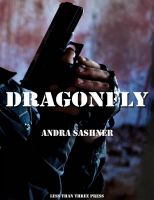 Dragonfly
by

Andra Sashner
Ghost is good at what he does, quietly and efficiently executing the missions assigned to him by his superiors at Rescue & Investigations Global. They might not be the sorts of jobs he can ever brag about, but he's damned good at them.
Andra Sashner's tag cloud