Andrew James
Biography
Andrew James is a pseudonym for the Ubyr books. The Author herby known as Andrew James, was born in the Western Suburbs of Sydney Australia. After working in various management and analysis roles in Sydney, Andrew is now studying for a more fulfilling career (than management) as a teacher. He aims to one day teach those, where English is a Second Language and French to whomever wants to learn. When Andrew is not studying, being passionate about his books, and cleaning the house, he is watching whatever code of football he can, either on the television or at the ground with his beautiful wife.
Where to find Andrew James online
Books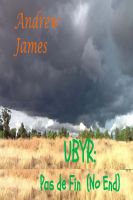 Ubyr, Pas de Fin (No End)
In the final chapter of the Ubyr series follow Simon Sullivan as witches, tortutain, Protectors and a dragon team up to put a stop to the rebel vampires from capturing the planet Vamporian where they indent on allowing their kind to feed on humans. The rebels are being led by Joseph Wozek and Nasreen Amberlynn who have magic of their own on their side.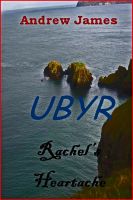 Ubyr, Rachel's Heartache
(4.00 from 1 review)
Ubyr, Rachel's Heartache is the second exciting chapter in the Ubyr series. Rachel Sullivan is the best witch she knows. Her family and friends always come to her when they need something done. Everyone expects so much from her and it is all becoming too much for her seventeen year old mind to handle.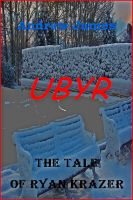 Ubyr, The Tale Of Ryan Krazer
(3.00 from 1 review)
Ryan Krazer is not your average sixteen year old boy, although he tries. Ryan attends a school for witchcraft, he is not human, and on the planet Ryan once called home, he is a prince. To make his human life more difficult, his friends are about to discover everything. And so begins the road to all the lies in his world becoming unravelled.
Andrew James's tag cloud