Gordon Andrews
Biography
Gordon Andrews was born in Thurrock, Essex on 26 February 1922 and he is believed to be the oldest person to have a novel published. He left the local grammar school to become an engineering design draughtsman. He was called into the Royal Ordinance Corps for service in the Second World War later into the Royal Electrical and Mechanical Engineers. He graduated from the Military College of Science as a Staff Sergeant rising to the rank of Armament Sergeant Major, serving in India and Burma. Leaving his original employer to start his own Engineering Consultancy he made a successful venture into Property Service Company. When he was sixty years old a stroke forced his retirement. What started as a therapeutic exercise has become an all-embracing past time and his first book, fans and feathers was published in the December 2011. His second book The Outlanders was published a year later. Then came The Devils in Innocence, loosely based on his upbringing and now he is moving into ebooks. His first ebook (Requiem on a Terrorist) was published in February 2016 followed quickly on it's heels by The Lady of the Company in May 2016.
Where to buy in print
Books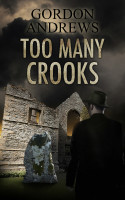 Too Many Crooks
by

Gordon Andrews
Being left a manor is not the only inheritance that comes Grenville's way in this twist and turning plot. Should he take over all the assets or cash in and run? Could he actually run this enterprise and make a success of it or will old rivalries get in the way? A thrilling cat and mouse game that completes in an unexpected climax.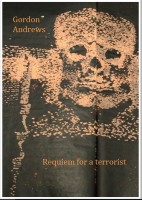 Requiem of a Terrorist
by

Gordon Andrews
One doesn't really expect to get kidnapped, especially when being accompanied by one's wife! My wife was held as hostage at the mercy of a power crazy woman. Even worse was that the whole area was under the control of a man who I had been warned about years before and needed to be apprehended.I would have to use my agents skills after all.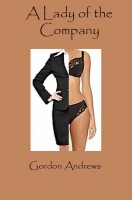 A Lady of the Company
by

Gordon Andrews
Join Roxanne, a brilliant mathematician as she utilises all her skills as a woman and she tries to unearth the anomalies of accounting and how that effects the bottom line.
Gordon Andrews' tag cloud