Andrew Scorah
Biography
Andrew Scorah-1965-, I was born in Doncaster south yorkshire but moved to Swansea in 1999. Andrew has worked in a variety of jobs over the years,mostly in the security industry. He worked as a security supervisor at the Dome leisure centre in Doncaster for many years, after that he became a DJ and karaoke presenter before moving to Swansea with his fiancee Lisa. In wales he worked for a firm specialising in security for various events such as football matches, music concerts, and such prestigious events as the Brit Awards, and door security. Andrew always wanted to be a writer but life got in the way, now an 'old fogie' he has taken up the pen again. He has just had a short story published, Eastern Fury, you can find this in ACTION:Pulse Pounding Tales, a book of some of his poems, A Collection in Time, is also published on Amazon. At the moment he is putting together a collection of short stories involving the character from Eastern Fury and doing research for a gangland novel set in Swansea. I have also published Eastern Fury and Other Tales featuring a trio of adventures featurng my character from the Action novel.
Where to find Andrew Scorah online
Books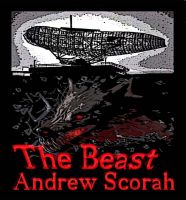 The Beast
by

Andrew Scorah
A dying man recounts a tale of terror.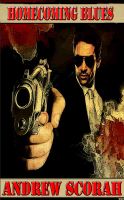 Homecoming Blues
by

Andrew Scorah
Coming home from war can be hell.ll Jimmy Dalton wanted after fighting for his country was a quiet life. But a notorious gangster has other ideas and Jimmy finds himself in a war of a different kind.
Andrew Scorah's tag cloud