Andy Smarick
Biography
Andy Smarick is a partner at Bellwether Education, a non-profit working to improve educational outcomes for low-income students. He previously served as deputy commissioner of education for the state of New Jersey, and as deputy assistant secretary at the U.S. Department of Education. During a stint as a White House Fellow, he drafted a report on urban Catholic and other faith-based schools, entitled Preserving a Critical National Asset. In 2012 his book The Urban School System of the Future was published. Earlier in his career, Andy helped launch a college-prep charter school in Annapolis, Maryland, for underserved boys and girls. His articles on education have appeared in the Washington Post, Baltimore Sun, Boston Globe, Education Next, National Affairs, Philanthropy, and other publications.
Books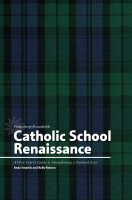 Catholic School Renaissance: A Wise Giver's Guide to Strengthening a National Asset
by

Andy Smarick

&

Kelly Robson
Over the last generation, Catholic schools have been buffeted by a confluence of winds, but donors are leading the way for a Catholic-school renaissance. This practical guide describes hundreds of opportunities for savvy givers to put a stamp on this field—where there may be more opportunities for life-changing philanthropy than in any other corner of our nation.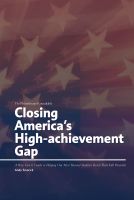 Closing America's High-achievement Gap: A Wise Giver's Guide to Helping Our Most Talented Students Reach Their Full Potential
by

Andy Smarick
This intriguing book makes a powerful case for a sorely needed U.S. educational improvement that has been almost entirely overlooked. In this practical guidebook, savvy school-reform philanthropists will be introduced to scores of programs and institutions that can pull talented students of all ages, races, and income levels up to their full natural capabilities.
Andy Smarick's tag cloud