Charles Andrew
Biography
Charles Andrew served in the British Army from the mid 1980's until 2002.
Since retiring he has nurtured a passion for biblical history and archaeology.
"A Living God" is the first book of his "Book of Amen" trilogy.
Charles lives in Gloucestershire, England, with his wife, four children and a similar amount of cats.
Books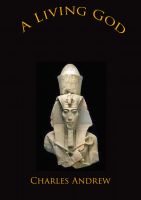 A Living God
by

Charles Andrew
A Living God is the alternative and arguably most historically accurate account of Exodus to date. Drawing on four years of research, the author leads you through the political upheaval of ancient Egypt and explains how the ancestors of modern Judaism were expelled in an attempt to restore balance to a land which was almost destroyed by the greed of the Hyksos.
Charles Andrew's tag cloud