Angela Minor
Biography
Angela began with a dream of being a journalist but moved more toward a business career, working in management and sales. But the dream of being a writer has never been far in the background of her life. A classic over-achiever, she spent eight years in college to complete two degrees in mass communication and sign language interpreting. While working various jobs to pay the bills, she shared her writing as a hobby through a weekly blog she did for a year, sharing her life experiences and which was published on multiple websites. When she ended the blog, she began more than a year of work to complete her first two manuscripts. Now she lives in the North Carolina mountains and spends most of her time taking care of "her kids".
Smashwords Interview
Series
Books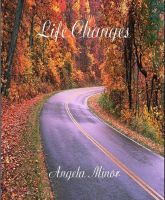 Life Changes
by

Angela Minor
Anna Simons has worked hard to rebuild her life after the death of her husband. But unforeseen complications make moving forward difficult. Add a serial rapist in the mix and she finds herself again in peril and facing a lofty decision- does a person's actions now negate the good they have done in their past?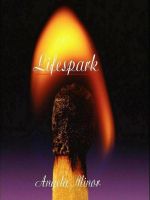 Lifespark
by

Angela Minor
Anna Simons has a gift to heal with a touch. But for the two most important people in her life, her gift fails her. When tragedy strikes, she must begin to rebuild her life and her confidence in her healing. But as is so often the case, nothing ever comes easy. And failure this time can have significant implications, including losing her own life.
Angela Minor's tag cloud