Angus Waycott
Biography
Angus Waycott's books about travel and cookery have been published in the UK, USA, Japan and the Netherlands. He has been the voice of TV news broadcasts, commercials and award-winning documentaries, voiced "character" parts in game software and anime productions, and worked as a copywriter, photographer, teacher, translator, lighting designer and builder. He is married with two daughters.
Where to find Angus Waycott online
Books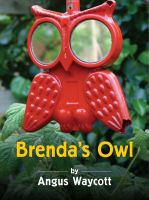 Brenda's Owl
by

Angus Waycott
Teaching English to non-native-speaker adults tends to focus on standard topics like business, shopping and travel. Brenda's Owl rings the changes with 24 short, whimsical stories about the oddball side of life in an ordinary English garden. With patterns, phrases and idioms that are current and useful in dozens of everyday conversational contexts, this book is easy to teach and fun to study!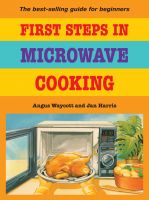 First Steps In Microwave Cooking
by

Angus Waycott
Thousands of users have mastered their microwaves with the help of this popular and widely recommended guide. Using quick tips, simple dishes and everyday family recipes, it shows how anyone can become an expert in microwave cooking.
Angus Waycott's tag cloud