Anna K. Wiley
Biography
Author Anna K. Wiley is retired in Bloomington, Indiana, her native state. Her memoir, Act Well Your Part: A Tribute to David W. Wiley, tells the full story of their family drama in the world of a theatre professor in the latter half of the twentieth century. She also has a coming-of-age novel titled Learning to Be Lilly.
Where to buy in print
Books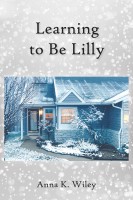 Learning to Be Lilly
by

Anna K. Wiley
Lilly Moore is in her last semester of middle school. Following the death of her grandmother, Lilly questions if she really wants to become an adult. The new millennium seems strange and uncertain, with tragedies such as Columbine. However, with the support of her parents, teachers, a new friend, and the memory of her grandmother, she begins to recognize her strengths and who she is.
Anna K. Wiley's tag cloud