Woodland Media Creative Services
Publisher info
Woodland Creative Services is a full service electronic media company. We provide writing, editing, audio-book production, recording, graphic design, photography, advertising, and social media support. We work in multiple genres including romance, historical, contemporary, fantasy, paranormal, inspirational, young adult, children's literature, academia, and more.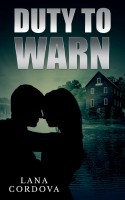 Duty to Warn
by

Lana Cordova
Intern psychologist Kallie Parker is on a mission to solve the vicious murder of a psychiatric inmate from the Chicago detention center. Captain John McCabe, the irresistibly handsome and infuriatingly stubborn commander of the jail quickly becomes at once her arch nemesis and the object of her most intimate desires. Trapped in a mystery of deceit, Kallie searches for the truth.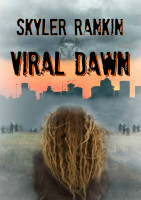 Viral Dawn
by

Skyler Rankin
(4.00 from 1 review)
An explosion at the army depot unleashes a deadly cloud carrying a genetically engineered virus that turns people into flesh-eating zombies. High school senior Casey Williams is determined to lead her friends to safety only to find out she's led them into even greater danger. Determined to save her friends, she fights the living and the undead in her quest to survive.
Woodland Media Creative Services' tag cloud
Smashwords book reviews by Woodland Media Creative Services
Light & Dark: The Awakening of the Mageknight on Oct. 12, 2012



"Light and Dark: The Awakening of the Mageknight" by Daniel M. Fife is the delightfully engaging tale of Danny Firoth, a young teenager caught up in a tangle with bullies at school. He and his friends discover a card game called Knights that is, in reality, a kind of portal to a magical world where dragons and knights in an epic battle between light and dark forces. To his astonishment, Danny discovers he has the magical power to see future actions before they happen. Like many teenage boys, Danny likes the new girl at his school, but the thinks she is out of his league. He later learns that she is as mysterious as she is beautiful in that she bears a secret identity and is directly involved with the mysterious happenings at the school. Danny learns that he and his friends share a destiny, to be a part of an ancient magical knighthood charged with defeating the dark. I found this book to be entertaining, engaging, and well written. The action and intrigue begin early in the book, and the action continues throughout. I found it difficult to put down. Although it was written for young adults, I think readers of all ages will enjoy this escape into fantasy. I'm looking forward to other books by this author.