Antimony Sun
Publisher info
Antimony Sun is an independent UK publisher of electronic books. Catering to a broad market, Antimony Sun concentrates on romance, LGBT romance, young adult, science fiction, fantasy, and horror ebooks.

Aiming to provide readers with well-written and absorbing e-books in all leading formats, Antimony Sun publishes titles via Amazon, DriveThruFiction, Apple iBooks, Smashwords, Barnes & Noble, Sony, Kobo and Diesel.

To receive information on Antimony Sun, please email us at msprange@antimonysun.com

Antimony Sun, 52-54 Cricklade Road, Swindon, Wilts, SN2 8AF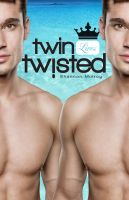 Twin Lives Twisted
Twin lives torn apart by murder and envy; twin lives blighted by slavery; twin lives lived in the shadow of the whip. A journey taking you from the depths of mankind's depravity to the heights of love—the kind of passionate love that only two men can share.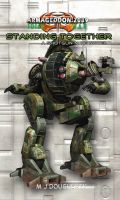 Standing Together
The Armageddon War continues. The streets and fields of Britain are ablaze. 'Shotgun' Mike Halsey fights for freedom whether his weapon is a monster warmek, a sawed-off shotgun or his own fists. What started in Standing Alone continues in this fast paced, furious, science-fiction action thrill ride. Blood, battle and giant meks! Welcome to the British War of Independence.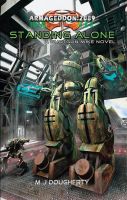 Standing Alone
As the Armageddon War of 2089 escalates, the United States of America and European Federation constantly vie for new advantages. The paranoia and mutual suspicion of the two combatants is at an all-time high. Hopelessly outmatched, the United Kingdom fights its War of Independence. Its fate will be decided by a few warriors fighting in the most powerful land-based war machines ever devised.
Antimony Sun's tag cloud