Archie Hellshire
Biography
Archie Hellshire is an author with aspirations of being able to write. He was born in the Caribbean where he developed a love of nature, the metric system, and high temperatures. In school, lacking any athletic or social ability, he became a very bookish person, indulging in the works of Douglas Adams, Terry Pratchett, JK Rowling, and Charles Dodgson. Despite being well read, he struggled with dyslexia and would forever remain horrible at spelling. The advent of Spell Checker reignited his dreams of becoming an author.

Archie grew up in a family and culture that was not tolerant of homosexuals, and he spent his entire young life in the closet, retreating into his books and a rich fantasy life. In the theater of his mind, the romances he read could be edited to be male couples. He dreamed of one day writing his own stories and living his own happy ending.
Books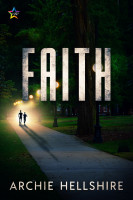 Faith
by

Archie Hellshire
Tuck's not sure what's going on. He's not sure what the truth is or who to trust. He's not sure they're going to make it out of this. And as the night wears on, he's not sure how he really feels about Sam anymore. Sam is always sure about Tuck, though, and Tuck isn't going to let him down.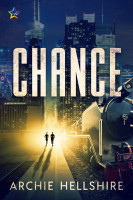 Chance
by

Archie Hellshire
There comes a time in your life when you just have to take a chance.
Archie Hellshire's tag cloud