Arden Powell
Biography
Arden lives in a small indoor jungle in Toronto with a dog and a growing collection of unread books and an even bigger collection of story outlines waiting to be sculpted into something presentable. Likes: indie comics, chocolate, urban fantasy, and the enemies-to-friends-to-lovers trope. Dislikes: love triangles, humidity, and daylight savings.
Where to find Arden Powell online
Books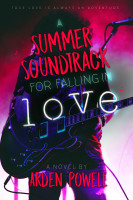 A Summer Soundtrack for Falling in Love
by

Arden Powell
When Kris Golding leaves his dusty Kansas hometown for a fresh start in New York, he thinks an apartment and a job are waiting for him. But when he finds neither, rather than admit defeat, he takes his chances busking—and meets Rayne Bakshi of international rock band The Chokecherries. Rayne needs a new guitarist, and gives Kris his first break since leaving home.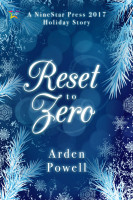 Reset to Zero
by

Arden Powell
Agent Azzerare and the black market criminal known as Vulpe meet once a year every holiday season to collaborate on certain secret missions.
Arden Powell's tag cloud