Anne Argula
Biography
Anne Argula is the pseudonym of Darryl Ponicsan, well-known author of The Last Detail and Cinderella Liberty, and screenwriter of Nuts, Taps, Vision Quest, School Ties, and other films. He was born in the coal regions of Northeast Pennyslvania and now lives part time in the Pacific Northwest and part time in Sonoma, California. This is her first novel, although it is not his first novel.
Books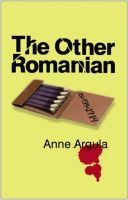 The Other Romanian
by

Anne Argula
With THE OTHER ROMANIAN, Argula has again hit the mark. This strange mystery revolves around a postage stamp belonging to Hitler and a man who doesn't want to be found. Because of Quinn's accidental involvement, she is called upon to solve this case. Doing so requires her to examine her own feelings, deeply, and to solve a mystery about herself as well.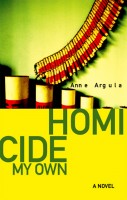 Homicide My Own
by

Anne Argula
Homicide My Own resides in that strange and fascinating land between mystery fiction and detective fiction, adjoined with the mystique of philosophy and Native American customs. Pick this book up at your own risk. You may find yourself having lost not only the next few hours but also your sense of confidence in, as one might say, "the world as you know it.
Anne Argula's tag cloud