Artemis Hunt
Biography
Artemis frequently wishes she has telekinesis, so she doesn't have to lift a finger to change the room temperature. She's constantly glued to her computer, which serves as her gateway to her friends, books, movies, TV serials and sometimes husband, even though they're sitting on the same bed two feet apart.

Artemis writes under the name of multiple bestselling erotica author APHRODITE HUNT for straight erotica. Together, they have had 18 books in the Amazon Top 100 Erotica and 1 in the Top 100 Romance.
Books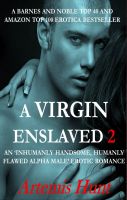 A Virgin Enslaved 2 (Alpha Male Erotic Romance)
by

Artemis Hunt
Small town girl Beth Tyrell is in a dream relationship with her handsome billionaire boyfriend, Chris Morton. Then her whole world caves in when Chris's ex-girlfriend, Selena, emerges from the dead.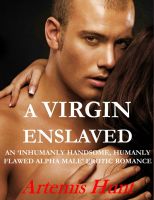 A Virgin Enslaved
by

Artemis Hunt
(1.00 from 2 reviews)
Small town girl Beth Tyrell has always planned on losing her virginity on her marriage bed to a man who would love and cherish her forever. But when she meets her new boss, the stunningly handsome and mercurial CEO, Chris Morton, she experiences an all-encompassing, gut-wrenching libidinous 'I want to be taken right here on your desk' desire that she has never known.
Artemis Hunt's tag cloud