Arwen Salvo
Biography
Arwen Salvo is ten years old and lives in Cochabamba, Bolivia. She likes skateboarding, composing songs, martial arts, soccer, and of course, writing. Trapped to Drown is her second book.
Books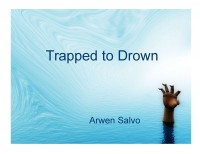 Trapped to Drown (Tirzah's Adventures in Time #2)
She got a call. An adventure began right before her eyes. Her name was Tirzah Wara, and she never thought she would become a secret time agent. She is trapped and time is running out. Will she escape before it's too late?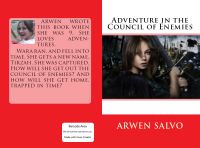 Adventure in the Council of Enemies
(4.00)
Arwen wrote this book when she was 9. She loves adventures. Wara ran, and fell into time. She gets a new name, Tirzah. She was captured. How will she get out the council of enemies? And how will she get home, trapped in time?
Arwen Salvo's tag cloud