A.S. Coomer
Biography
A.S. Coomer is a writer, musician, artist, and taco fanatic. Novels: Rush's Deal, The Fetishists, Shining the Light, & The Devil's Gospel. He runs Lost, Long Gone, Forgotten Records, a "record label" for poetry. He co-edits Cocklebur Press.
Where to find A.S. Coomer online
Books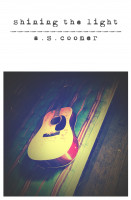 Shining the Light
by

A.S. Coomer
There is a light and there is a darkness. There is, also, a space in between. Homer Antumbra inhabited this no-man's-land. In his flickering flame of a life, he shined the light and lived with the darkness. Shining the Light is the first in-depth look into the man, the myth, the music of Homer Antumbra, ensuring that the light still shines.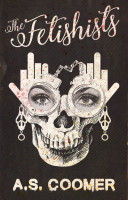 The Fetishists
by

A.S. Coomer
Jefferson Wellman is a lawyer and has everything—money. He also has a particular taste when it comes to pleasure. And what Jefferson doesn't have he can purchase. His friend, Richard, visits him at his office one day with a contract and an invitation for a fetish auction by a new company. Bad Pain Entertainment guarantees to have what Jefferson is looking for . . . a 'ponygirl'.
A.S. Coomer's tag cloud